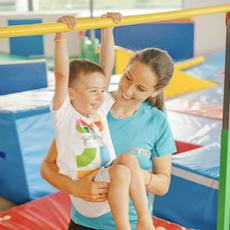 LOCATIONS AND DATES
ŻOLIBORZ - OLYMPIC CENTER
| | | | |
| --- | --- | --- | --- |
| | 03-07.07.2023 | 5-9 Y.O. | |
| | 10-14.07.2023 | 5-9 Y.O. | |
| | 17-21.07.2023 | 8-13 Y.O. | |
| | 24-28.07.2023 | 5-9 Y.O. | |
| | 31.07-04.08.2023 | 8-13 Y.O. | |
| | 07-11.08.2023 | 5-9 Y.O. | |
| | 21-25.08.2023 | 5-9 Y.O. | NO PLACES |
| | | | |
| --- | --- | --- | --- |
| | 03-07.07.2023 | 5-9 Y.O. | |
| | 10-14.07.2023 | 8-13 Y.O. | |
| | 17-21.07.2023 | 5-9 Y.O.1  | |
| | 24-28.07.2023 | 5-9 Y.O. | |
| | 07-11.08.2023 | 8-13 Y.O. | |
| | 21-25.08.2023 | 5-9 Y.O. | NO PLACES |
WILANÓW - MIASTECZKO WILANÓW
| | | | |
| --- | --- | --- | --- |
| | 03-07.07.2023 | 8-13 Y.O. | |
| | 10-14.07.2023 | 5-9 Y.O. | |
| | 17-21.07.2023 | 5-9 Y.O. | |
| | 31.07-04.08.2023 | 5-9 Y.O. | |
| | 07-11.08.2023 | 5-9 Y.O. | |
| | 21-25.08.2023 | 8-13 Y.O. | NO PLACES |
URSYNÓW - GALERIA METRO STOKŁOSY
| | | | |
| --- | --- | --- | --- |
| | 03-07.07.2023 | 5-9 Y.O. | |
| | 10-14.07.2023 | 5-9 Y.O. | |
| | 24-28.07.2023 | 8-13 Y.O. | |
| | 31.07-04.08.2023 | 5-9 Y.O. | |
| | 21-25.08.2023 | 5-9 Y.O. | NO PLACES |
SUMMER CAMPS ACTIVITIES
Here you can see an example of our DAY PROGRAM: 5-9 y.o. | 8-13 y.o.
WHEN: Monday to Friday from 9:00 till 17:00;
AGE: 2 age groups: children 5-9 y.o. and 8-13 y.o.
LANGUAGES: English and Polish;
2 TRAINERS AND MANAGER of GYM Generation & additional professional trainers of particular sports;
MEALS: 3 meals per day: hot lunch, morning and afternoon healthy snacks. Our meals are healthy, tasty and nutritious. Every day we eat fruits, vegetables, soup and salad. We also learn about nutrition through games and quizzes;
PRICE: 890 zł / week for the members of GYM Generation all inclusive, 960 zł / week for other customers / 10% discount – for second and every other sibling / 5% discount – additional week (discounts are not cumulative).
REGISTER TO OUR SUMMER CAMP
We will confirm place availability within 24 hours.