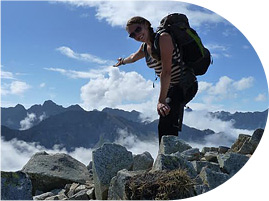 Katy

/

Katarzyna Paprocka-Załęska

I graduated from the Academy of Physical Education in Warsaw, from where I have a diploma to teach downhill skiing, swimming, fitness and rehabilitation gymnastics. I have also obtained the Junior Lifeguard WOPR . I love mountain hiking, photography, dancing and traveling. So I try to devote my free time to these passions.

I have a wide experience in working with children in sports and recreational camps as an educator and instructor. I also gave swimming classes for kids in the nurseries and kindergardens as well as corrective and rehabilitation gymnastics classes. For several years I was organizing corporate events throughout Poland and teaching aqua fitness in one of Warsaw's sport clubs.

I love kids , so working in the GYM Generation gives me a lot of joy and satisfaction. I am devoted to develop in your child the love for sport and phisical activities. I enjoy that during our classes we teach our kids not only the gymnastics, but also persistence, courage and teamwork.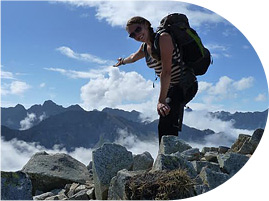 Kacper Kulig
I am a teacher by education. I have a Bachelor's degree in physical education with a coaching specialization. I graduated in Raciborzu at the Państwowej Wyższej Szkole Zawodowej. I have the Master's degree with specialization in teaching from the Technical University of Opole. In addition, I completed snowboard courses for instructors and animators. My hobbies are primarily sports, but I also love music and movies.
I gained experience with children during teaching practice since 2010. Mainly as an instructor and tutor in sports camps.
In GYM Generation I teach your child to build relationships with their peers, as well as to gain patience and responsibility. I want them to develop not only physically, but also mentally, and with this to aquire confidence.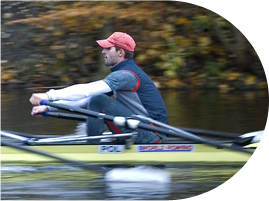 Robert Rybak
I graduated from the Academy of Physical Education in Warsaw, with mz degree focusing on mainly jogging fitness and bodybuilding. With time I expanded my knowledge to the pre and postnatal gymnastics. I've been involved with sport ever since, studing in a sport school, practicing rowing from the age of 12, where I won numerous medals in Polish and European Championships. I represented Poland twice at the World Cup. I am a qualified trainer for running, cross country skiing, cycling , swimming and rowing.
While working for several years as a personal trainer I won a lot of practical knowledge on internal training and the most effective training methods in many sports.
I do not practice a competitive sport any more, but it remained my passion forever, so I would like to convey it to your kids in GYM Generation. I teach your kids to overcome their own weaknesses and develop in them the interest in physical activity for life. It is wonderful to see how the kids are happy to win in their fights against new challenges!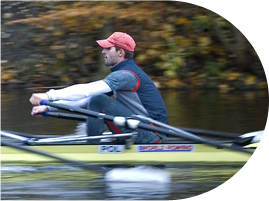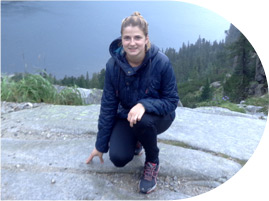 Kasia

/

Katarzyna Przybysz

I studied physical education, tourism and recreation at the Academy of Physical Education in Biała Podlaska. During my studies I've also received certification to instruct tennis and swimming. In parallel, I completed Junior Lifeguard WOPR courses of Animators and Sport Instructors in children's summer camps. I have enjoyed working with children in sports camps and as a swimming instructor in the past.

I love all kinds of sports. In my free time I run, play tennis, and volleyball and in winter, I ski. I like to share my passion of sport to others, especially children. Here in GYM Generation I will help your child not only develop physically, but also shape its character, build confidence and self-esteem, that which is so important in any child's life.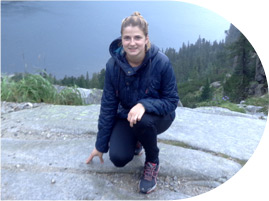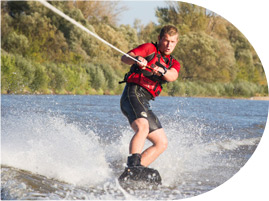 Michał Paprocki
I am a Sport Camps instructor, an Animator, Instructor of Canoeing, Survival and Sport shooting. I have certification in teaching climbing. I also have vast experience in organizing sports and recreational activities for children and adults. My passions are sport, hiking and military training.
Working for many years in sports camps and green schools, I have gained experience in working with children, which helps me when training our young and very demanding athletes in GYM Generation.
While working at the gym, I would like to teach our new generation discipline, independence, good organization and a belief in their own abilities, which are all necessary in today's world. I believe that our activities will bring not only physical benefits, but also social, as well as new friends and passions.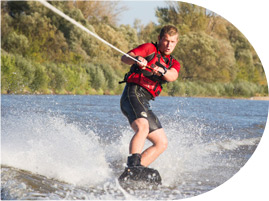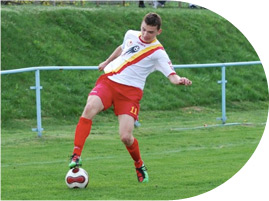 Paweł Madej
I've got a bachelor of physiotherapy at the Warsaw Academy of Physical Education (AWF) in 2014 and currently am finishing a master degree in rehabilitation and physiotherapy in the Warsaw Academy of Physical Education.
I have got an experience working with kids in Warsaw hospitals and clinics, in The Children's Health Centre and in the Children Hospital in Dziekanow Leśny.
Sport is my passion since early childhood. I coached football for about 12 years, and after that volleyball. I run and try to exercise regularly to stay in good shape and strong health. I have a lifeguard license, and certificate of Kinesiotaping.
As an instructor in GYM Generation I try to pass to kids my passion for the physical activities and competitive spirit. In sport it is very important for me to teach teamwork, ability to cooperate and the desire to reach the goal. As a coach I teach kids to never give up and I try my best to motivate them to actively participate in classes, improve their skills, and raise the bar!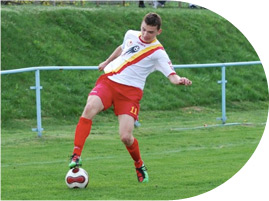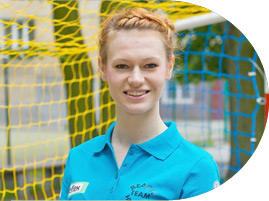 KAMA

/

KAMILA KIROL

I graduated in the Academy of Physical Education in Poznan and A. Mickiewicz University, where I gained the knowledge of the biology of human development. In addition, I've become a handball trainer.

I love sports from an early age as an active participant in many sports' events as well as an athlete in handball inside and on the beach. I am also passionate about bikes, team sports and mountain trekking.

I've gained a lot of experience in working with kids in the Academy of handball in primary school and at many sports' events. Currently, my passion is gymnastics in GYM Generation! I also practice a corrective gymnastic in kindergartens and work as a sport instructor at summer camps for children.

In GYM Generation I would love to awaken in our kids the natural need for physical activity and healthy lifestyle. That is why we teach physical development through fun, what helps enormously to develop patience in kids and confidence in their own abilities.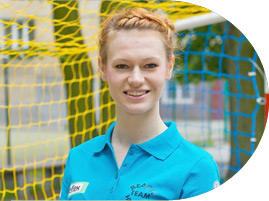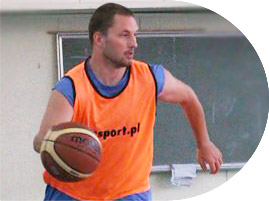 Piotr Wadecki
I am a graduate of the Academy of Physical Education in Warsaw. I have started to work with children already during the secondary school, refereeing basketball competitions in Poland and abroad. Sport is my life from an early age and basketball is my childhood passion especially. I played it for 10 years, and now I am an authorized instructor in this particular discipline. I am also an instructor of the acrobatic gymnastics, windsurfing and a sport manager.
I have gained the experience in working with children during the sport camps where I coached tennis and all types of water sports.
As an instructor and a teacher, I would like first of all to teach kids the awareness of their body, so they grow not only physically fit, but also capable of making the right decisions. I believe that the sooner we teach kids the right way, the more effective we will perform in shaping a good and healthy person for life.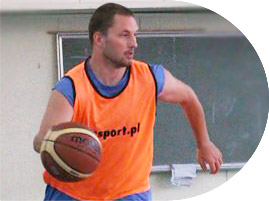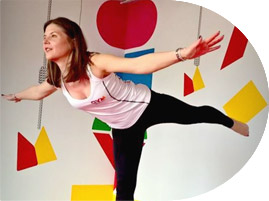 Ama

/

Anna Maria Pieńkowska

I am a graduate of the Warsaw Academy of Physical Education and pedagogical studies at the University of Warsaw. My passion is dance, sport and healthy eating.

I have been working with children for over ten years, conducting individual and group activities as a dance and recreation instructor and as a coach in sports and recreation camps.

In GYM Generation classes, I help children break individual physical and mental barriers so they become more confident, brave and motivated. A healthy body posture, good humour and satisfaction with the own progress, being at focus during the classes – are very important for the kids' healthy development.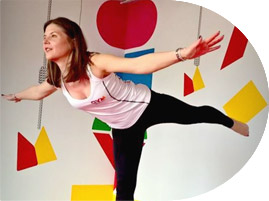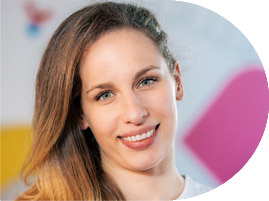 Katarzyna Rybak
By profession I am a specialist in physical recreation with specialization in fitness. I've been in professional sport from the childhood. For 12 years I practiced rowing and finished competitive sport only after completing my master's studies in 2014, when I represented the university at the Academic Competitions.
My passion in my free time is cycling and rollerblading. On my own example, I met all the stages of sports development from a child to a sport woman, winning medals.
Thanks to the knowledge which I have gained, I can teach kids, what was good and bad in my way and I would like to share this knowledge with our future generation in GYM Generation.
I am a mother of two children, I know very well how important it is to pass positive patterns and build healthy habits, which is why I hope to meet your children in our gym!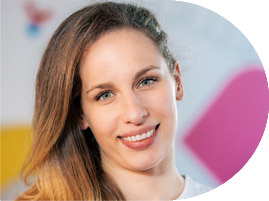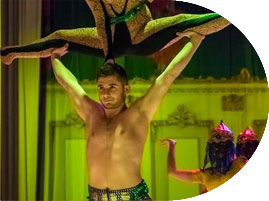 Aleksander Kaliński
I am a student at the University of Physical Education in Warsaw. Currently I study acrobatics and alpine skiing. I have been dancing for 11 years. Together with the Caro Dance team, I won the title of Polish, European and World Champion. I danced with "Dancing With the Stars" and in "Got To Dance".
Daily I train children gymnastics and a jazz dance. By taking internships at an integration schools, I learned to work with children from different backgrounds, children with Asperger's syndrome, Autism and different disabilities.
While conducting classes in GYM Generation, my main goal is to shape the children's flexibility and stretching, agility, and coordination elements, which include the auditory, visual, spatial orientation, rhythm, balance and motor feeling.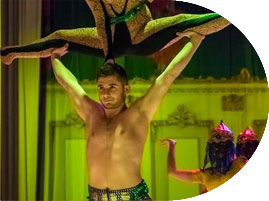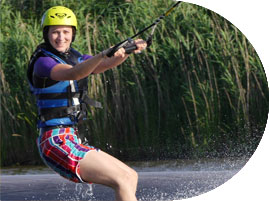 Marta Nowik
am a graduate of the University of Physical Education in Warsaw. I am a certified instructor of the children's sport camps and a physical recreation instructor of a snowboarding. Also, I have completed a course of rock climbing in Podlesice.
I have gained a lot of experience in working with kids during summer and winter sports camps. For many years I've organised these trips for children and the whole families in beautiful parts of Poland and abroad, teaching them sport, discipline, strength, patience and friendship.
Work in GYM Generation gives your child a great opportunity to develop body and mind. I like to work here as I can teach kids not only well organised physical activity but also communication with peers an d trainers in a nice and positive atmosphere.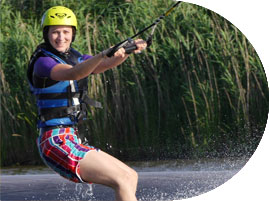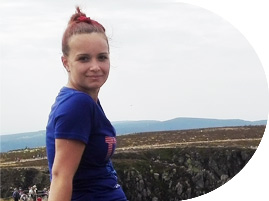 Dominika Har
I am a student at the Warsaw Academy of Physical Education. I have been connected with sport from my early childhood.
My greatest passion for more than 10 years is snowboarding. Also, one of my favourite sport disciplines is volleyball. I am passionate about fitness, especially step classes. During my studies, I obtained the fitness instructor qualifications, and I will continue my education in this direction.
My goal at GYM Generation is to encourage children to spend time actively, so that they start to truly like it. I want to help them to face and overcome barriers and weaknesses. This will result in a greater sense of confidence and encourage further challenges. For me personally, each victory of our little athletes gives me great joy and satisfaction. And surely, thanks to regular classes of our general gymnastics, children will certainly improve coordination, balance and, above all, body posture, which is a huge problem of children of the 21st century.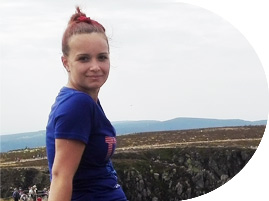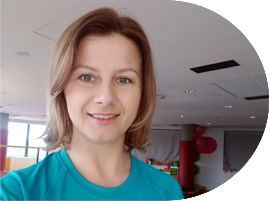 Agnieszka Żelisko
port is a part of my life. I am a sports instructor. Skiing instructor. I have the Padi OWD diving license. I am an entertainment animator. Gymnastics, tennis, squash, running, skiing and diving are the areas I devote the most time to.
I gained experience in working with children during the sports trainings and camps in Poland, Austria and Italy. Travel and photography are my passion. Visiting more than 30 countries around the world, I noticed how important for the proper development of the child are the movement and proper eating habits.
Working at GYM Generation, I want to pass to our children my love for sport. I also want to teach them courage, self-confidence and self-esteem. I believe that our classes will give children not only satisfaction and faith in their own abilities, but also bring tangible physical benefits.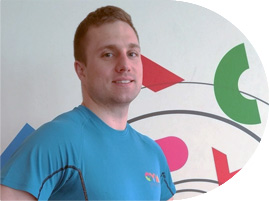 Wiktor Kozłowski
I am a graduate of the University of Physical Education in Warsaw. I am certified personal trainer and a boxing coach. I also did a post-graduate studies in dietetics.
I have been associated with sport for many years, in primary school and junior high school I trained wrestling, in high school and college – boxing. I became a coach in 2015 and since then I have been developing my career in sport.
I chose GYM Generation because I like working with children. As a trainer and instructor, I want to convey a healthy lifestyle for the youngest. Besides, children learn quickly and develop their motor skills, which gives me a lot of motivation to work.